For many of us who fly in remote areas, satellite communicators are a safety necessity. The Bay Area paragliding community seems to have standardized on Garmin InReach devices (due to difficulties messaging from non-inReach devices, e.g. Spot or Bivystick, to inReach devices, the network effect is very strong). Unfortunately setting one up is a poorly documented process, especially if you don't want to get a plan through Garmin, so I've put some notes here in the hopes that future pilots will find it useful.
Data Plan
Unfortunately, Garmin data subscription plans have two drawbacks:
They can only be turned on for whole months, rather than just a day or two, and their highest tracking interval frequency is reserved for the most expensive plan. If you (like me) don't fly XC too often, it's not a great value.

They're not capable of receiving messages from non-InReach devices except through the Garmin MapShare page, which requires the sender to log onto an often unfamiliar website and send a message from there. The only way you can get around this is to text them first from your InReach, which temporarily assigns you a phone number (anecdotal reports suggest they last for around a month) that you can be reached at.
A company called Protegear has a service that solves both problems - you can turn your subscription on and off at will, and they give you a persistent email address to use. Unfortunately, their documentation is completely nonexistent; hence this quickstart guide.
Start by signing up a plan on their website. You won't be prompted for any payment info on checkout - this is normal. You'll get an email, which normally takes a few hours - this is done manually, by people operating on German time - containing a form where you can enter your card number and IMEI.
They will set up a new Garmin account here for you using your email, so if you already have a Garmin account, don't give them the same email. This account will probably be set to German when you log in. The language menu can be found in the upper right hand side menu (click your profile pic to get it) under "Sprache wahlen":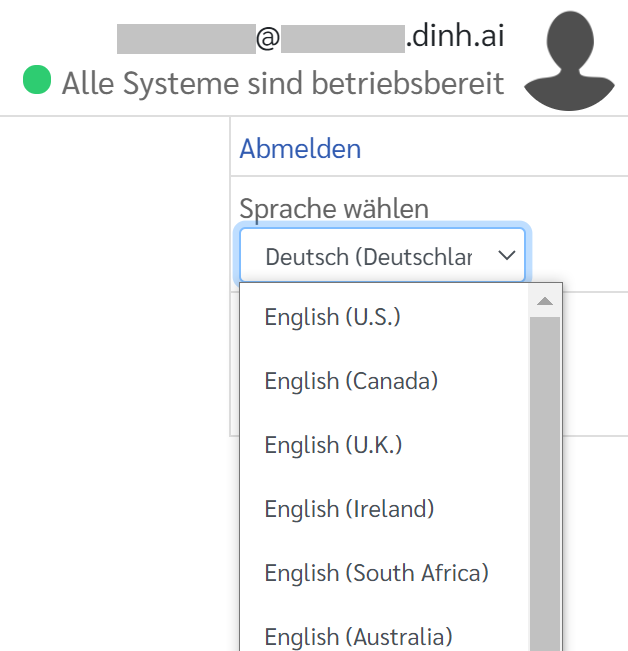 You can find your inReach address under the "contacts" tab of the Garmin site, and can edit most of the info there under the "account" tab. Unfortunately, it seems like the inReach address is fixed to [email protected]; please contact me if you know how to change this.
You'll need to set up a MapShare URL as well, which you can find and edit under the 'social' tab.
Controlling your subscription is done over at Protegear's seemingly well hidden panel at https://protegear.io. Login to their site is done with any MS/Google account associated with the email you gave them (you may need to create one).
You'll have to separately email them to request that the activation control to be added to your account. You'll get something like this (click "Manage your devices" when logging in, then select your Inreach unit):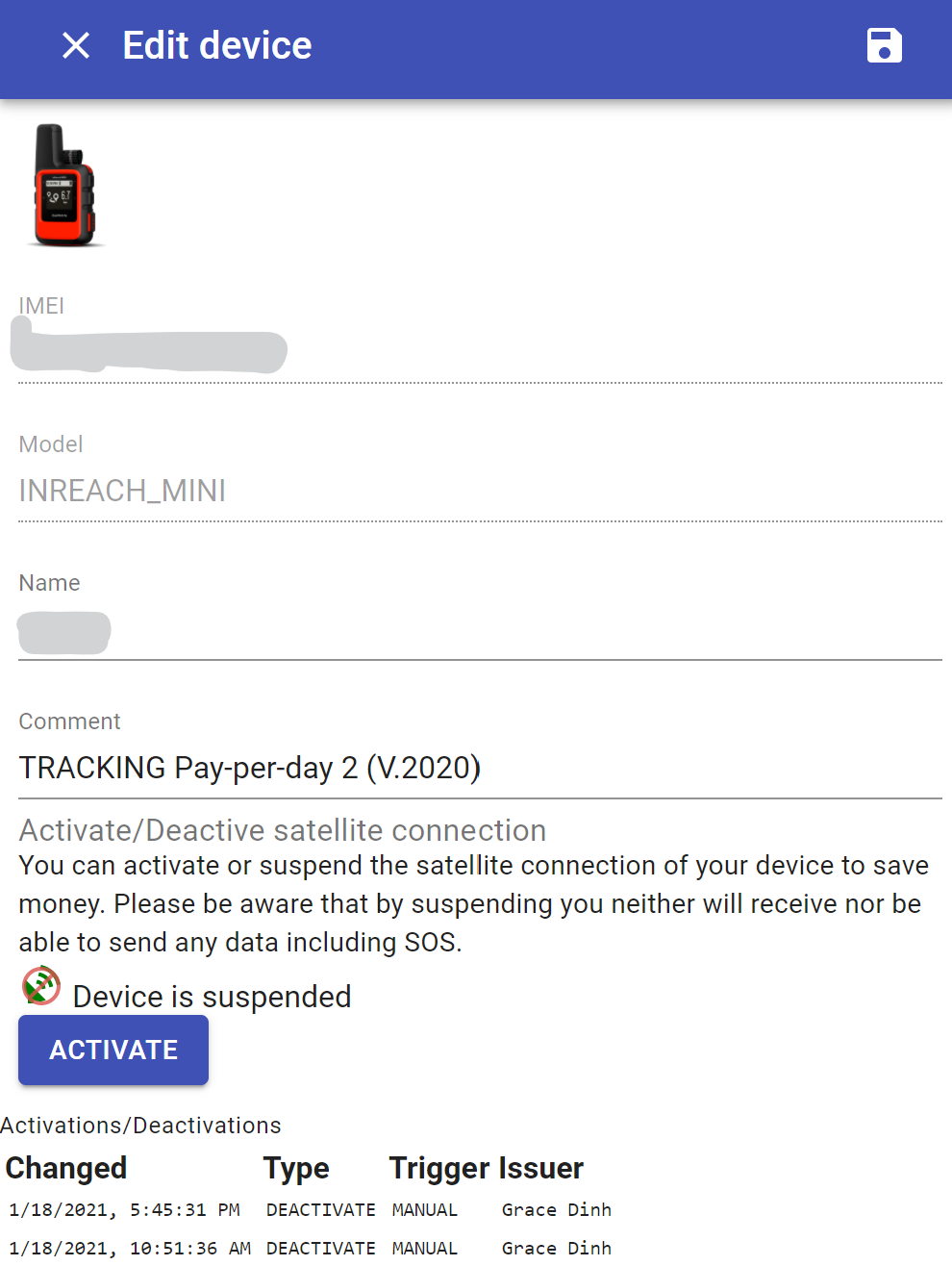 If you cannot find the activate/deactivate button, you'll need to contact support to ask them to add the button to your account.
Now you can just press the activate button before you leave for a paragliding trip, and suspend it when you get back.
You can find an email address under GlobalMail page to allow people to send messages to you from a non-inReach device via email. This is the only way (aside from the MapShare website) for someone who is not on an inReach device to contact you without you contacting them first.
Sites that use inReach info
For Bay Area pilots, you'll want to put your info in a few places:
The Bay Area Pilots inReach Addresses Google Doc - link not posted here for privacy reasons, but if you're in the mountain flying Telegram groups just search "inReach addresses" and you'll find it.

FlyXC, which provides live tracklogs on a map (just enable tracking and enter your MapShare URL).

XCFind, a directory of MapShare links and text tracklogs - email the site maintainer (address at the bottom of the site) to get added.